Envíos gratis en 24 - 48 horas*
Adaptables, verificadas y patentadas
Mascarilla Moldeada
Envíos gratis en 24h-48h*

Para envíos a las islas Baleares los portes tendrán un coste de 7,26€.
Para envíos a Canarias, Ceuta y Melilla los portes tendrán un coste de 25€.

Adaptables, verificadas y patentadas

Se adaptan a la ergonomía tu pie de forma sencilla
Estudio médico avalado científicamente
Fabricadas y diseñadas en La Rioja
Descripción
Mascarilla moldeada, protección contra aerosoles foco principal de contagio. 3uds por caja (colores azul, verde, rojo) Talla S/M o L/XL Cumple normativa europea CWA 17553 / UNE-EN 14683:2019+AC:2019 ESPECIFICACIÓN UNE 0065:2020
96% Protección aerosoles
94% Protección microbiana
96% ajuste facial
49 usos y lavados
Garantiza la protección resistencia a la penetración de líquidos y salpicaduras
LAVADO DE MANOS
Lavarse las manos con agua y jabón o frotarlas con una solución hidroalcohólica antes de manipular la mascarilla.
TIRA ELÁSTICA
Debemos ayudarnos de la tira elástica para la sujeción de la mascarilla en nuestro rostro . Seguir los pasos indicados.
AJUSTE FACIAL
Colocaremos la mascarilla sobre nariz y boca y la ajustaremos a nuestra fisiognomía con ayuda de la tira elástica. Evitaremos espacios entre nuestro rostro y la mascarilla.
LAVAR Y DESECHAR
Antes de retirarnos la mascarilla debemos lavarnos nuevamente las manos. Si la mascarilla puede ser reutilizada, debemos seguir las indicaciones de lavado. Por el contrario, si ya hemos superado los 49 usos, colocaremos la mascarilla en una bolsa de plástico y la verteremos a la basura.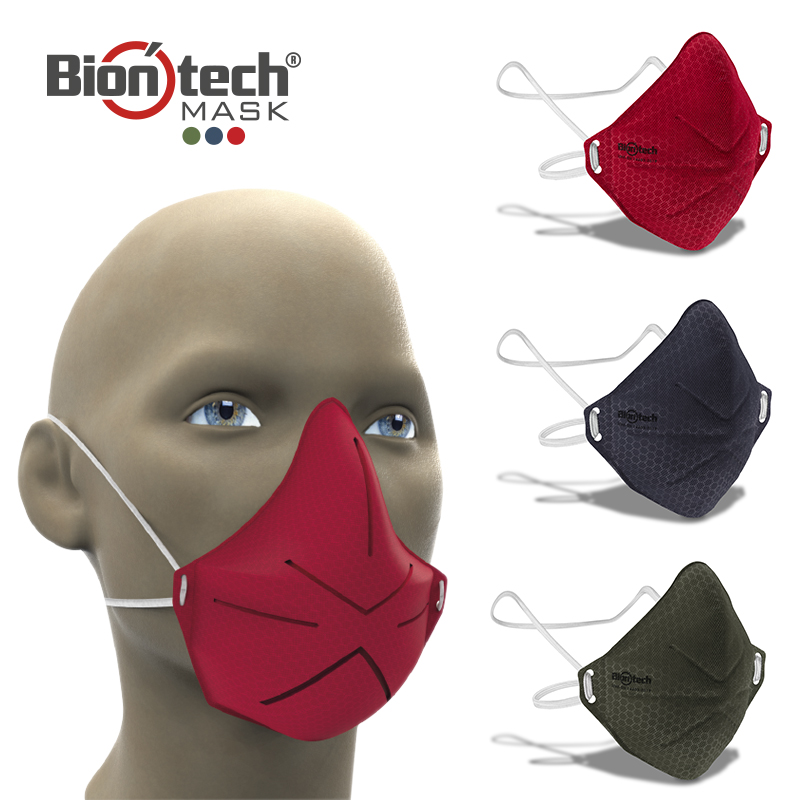 Adaptable
Easily adapts to the
ergonomics of your feet
Scientifically proven
Scientifically supported
medical study
Patented
Manufactured and designed
in La Rioja (Spain)
Fast
Free shipping in 24h-48h
No customer reviews for the moment.